TDG SERIES BUCKET ELEVATOR
TGD type belt bucket elevator is a new generation advanced elevator globally. TGD elevator especially suits for vertical lifting of dry powder material or small granular materials, etc in industries of building materials, metallurgy, chemical, food, electricity industry and others. It's an ideal lifting products for the raw material of NSP cement plant, raw material homogenization silo, cement storage silo.
The performance and characteristics of TDG series chain elevator:

High lifting height: highest height of single machine can up to 100 m.
Big capacity: the biggest capacity can up to 950 m3 / H.
Materials temperature requirement: up to 120°.
The bucket allocation are intensive, continuous materials receipt and and continuous materials discharge.
Long service life: good reliability, trouble-free time is more than 60,000 hours.
low power consumption: save energy consumption by more than 30% compared with chain elevator for its low machine weight.
Low maintenance cost: with convenient operating and maintenance and less wearing parts, the maintenance cost is reduced by around 80% compared with normal elevator.
With high accuracy design, high strength structure and beautiful appearance.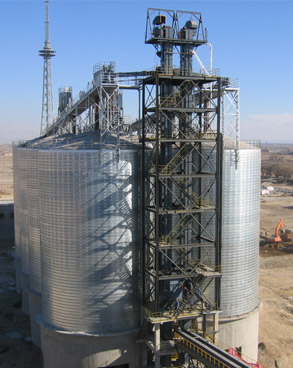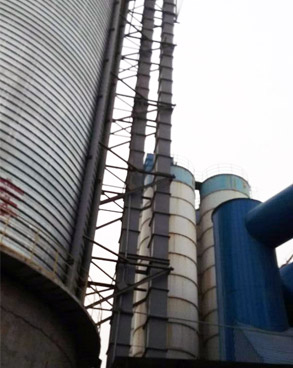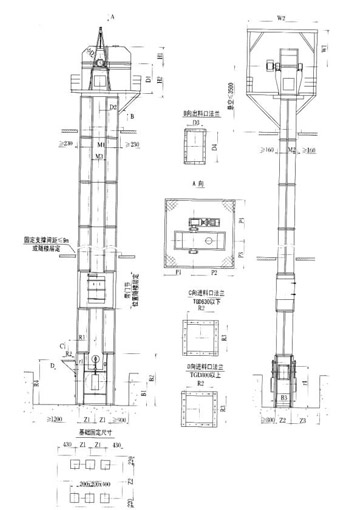 Models Specifications
TGD 315P
TGD 315
TGD 400
TGD 500
TGD 630
TGD 800
TGD 1000
TGD 800
TGD 1000
TGD 1250
TGD 1400
TGD 1600
Bucket Specifications
Bucket Width(mm)
315
400
400
500
630
800
1000
800
1000
1250
1400
1600
Bucket Volume(dm3)
6.6
10.0
14.5
18.0
29.3
37.3
46.6
46.0
58.0
72.7
99.0
114.0
Bucket Speed(m/s)
1.31
1.50
1.6
1.98
Diameter of Cylinder(mm)
630
800
1000
1250
Theoretical Capacity (m3/h)

Space Between Buckets(mm)

280
111
168

320
97
147
244
303

360
86
131
217
270
460
585
731

400

195
243
414
527
658
815
1028
1289

440

178
221
376
479
598
741
935
1172
1596
1837
480

345
439
548
679
857
1074
1463
1684
520

318
405
506
627
791
992
1350
1555
550

301
383
478
593
748
937
1277
1470