Mr. Wen Peng, General Manager of SRON visited Tanzania Ambassador Mbelwa Kairuki
On April 7, 2021, Mr. Wen Peng, General Manager of Henan SRON Silo Engineering Co., Ltd., went to Beijing and had a friendly and cordial meeting with Mr. Mbelwa Kairuki who is the Ambassador of Tanzania.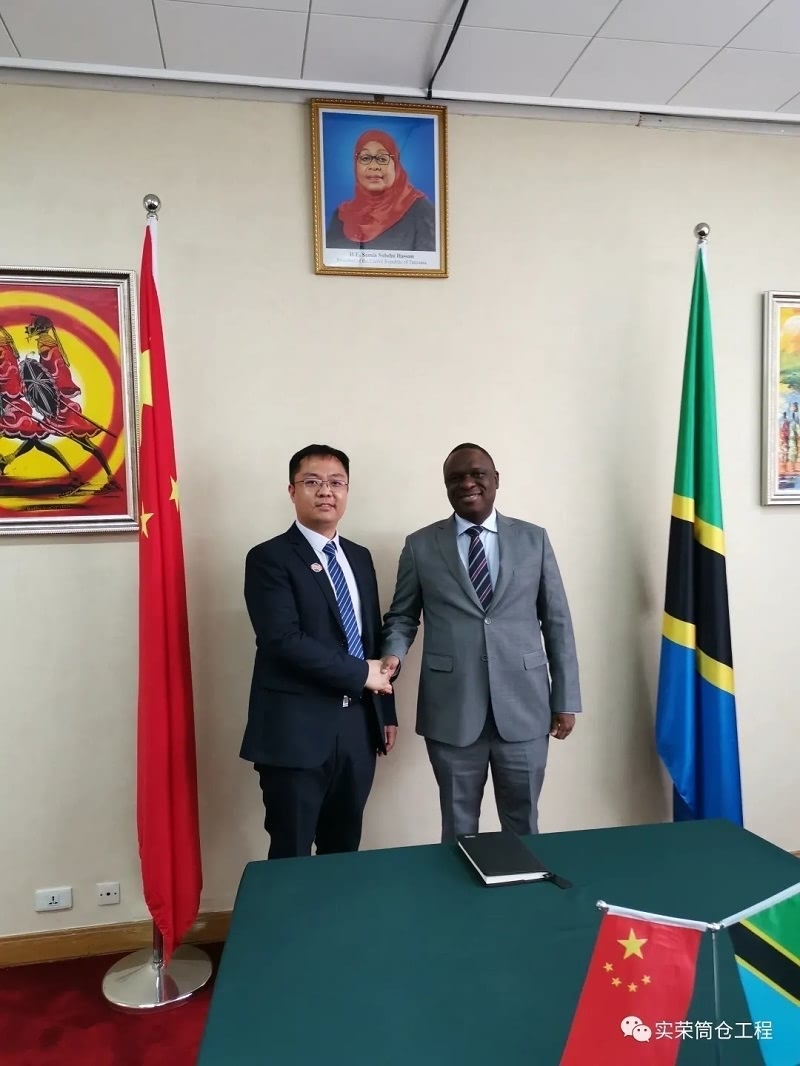 Before the meeting, General Manager Wen expressed his sincere thanks to Mr. Kairuki for his help and support in such a long time. During the meeting, both sides once again had an extensive communication on the problems and solutions of food security in African countries caused by the COVID-19 . Mr. Kairuki expressed his pleasure about the achievements of SRON company in the field of grain storage. At the same time, he said that the Tanzanian people warmly welcome Chinese enterprises to invest and construct in Tanzania to help Tanzania growing. Mr. Kairuki will continue to help Chinese enterprises to develop in Tanzania and other African countries in a good coordinated way in the future.
After the meeting, both sides had a pleasant discussion on issues of mutual concerns, and exchanged views and reached a series of consensus on cooperation.
Finally, Mr. Kairuki expressed his best wishes for the development of SRON company, and believed that SRON company will grow up into a first-class enterprise in China in the next two decades. General manager Wen Peng thanked Mr. Kairuki for his wishes and wished Mr. Kairuki all the best in his work and life in China.
This friendly visit is not only a courtesy return visit to the Tanzanian ambassador, but also a profound revelation that the strategic goals of the company are highly compatible with the Tanzania's conditions and development plans, as well as a further testament for both sides!