Introduction
SRON Steel Silo System in Mineral Production Industry
In various mineral production industries, silos are vast used and a must storage and connection equipment for smooth flow, reasonable production process and cost saving on storage. The whole silo system design, the equipment configurations is as per different functional needs, flow requirement, geographic and climate situations. And generally particle materials unloading by vibrator, gravity or air CANNONS and powder by air aeration. And silo structure is mainly cone hopper type.
Process
Usually the whole system includes: materials feeding into silo system, dust collector system, silo unloading system, conveyor system to send unloaded materials to next processing workshop, bag packing system, bag palletiser and bag truck loading system.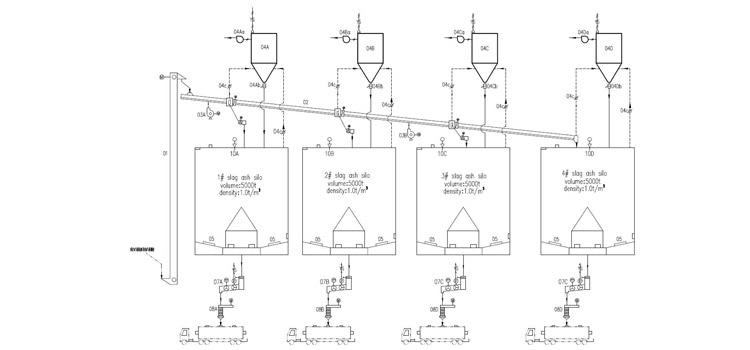 Economical Silo Model for Choice
| | | |
| --- | --- | --- |
| Single Silo Volume | Silo Model | Advantages |
| 30-1000m3 | Bolted Silo | Easy Installation Cost Saving |
| 30-1000m3 | Welded Silo | Applicable for various types of materials High performance of sealing |
Contact SRON you will get customized project solutions.