Advantages of SRON Fly Ash Storage Silo


Advanced Technology: High automation, advanced loading and unloading system provide you great convenience on operation and management.


Great Anti-corrosion Effect: Our fly ash spiral silo adopt high-quality galvanized steel sheet to protect the steel silo from corrosion, which is convenience for clients to maintain.


Reliable Environmental Protection System: Air pollution inevitably occurs during the loading and unloading of fly ash. Our fly ash silo equipped with dust collectors can effectively remove dust produced in the process of feeding and discharging operations, which effectively reduce dust pollution.


Long Service Life: With the standard maintenance,service life can be up to 30-50 years.


Scientific Designed Aeration System: The fly ash silo system must ensure the full automatic controlled aeration, automation of roots blower system, smooth unloading, high fly ash empty rate and rare failure.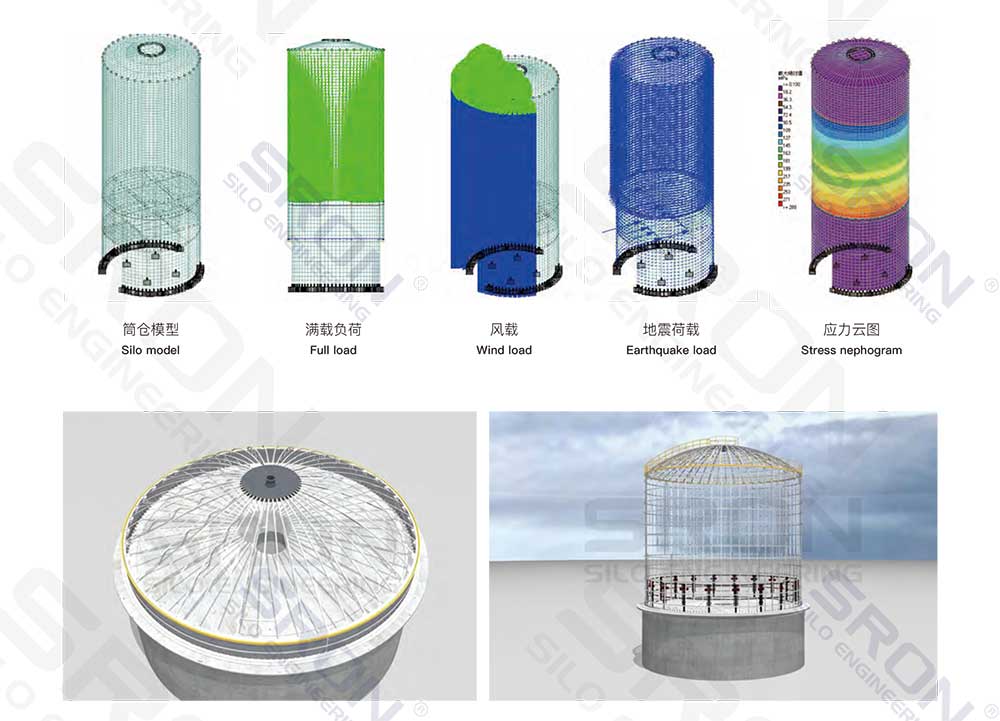 Precautions for Storing Fly Ash in Steel Silos
Nowadays, the emergence of steel silos solves the problem of fly ash, making it no longer stored in the open air, no longer occupying a large area of land resources, protecting the environment and ensuring people's health. But using steel silos to store fly ash is not foolproof, and dust explosion accidents may occur. Therefore, today, the SRON fly ash silo manufacturer will introduce some relevant precautions for storing fly ash in the steel silo!


1. It is necessary to strengthen management, improve safety awareness, enhance everyone's sense of responsibility, and conduct a knowledge publicity on the powder stored in the steel silo.


2. Do a good job of safety monitoring, check one by one every day, solve some potential safety hazards in time, and avoid dust explosions.


3. Better dust and explosion-proof technology must be adopted in the design and installation of the steel silo, which can greatly reduce the probability of dust explosion. At the beginning of designing the fly ash steel silo, SRON engineers considered the possibility of explosion during the process of transportation and storage of fly ash, so a dust removal system and explosion-proof system must be added to the steel silo storage system.


4. Keep the steel silo ventilated when feeding to reduce the dust concentration, so as to avoid dust explosion due to excessive concentration! SRON sets a cut-off valve on the upper interface of the ash conveying pipe of the steel silo to ensure that the use of the ash conveying system will not be affected and avoid material return.
Fly Ash Silo System Introduction
SRON fly ash silo system generally includes: fly ash feeding system, silo aeration system, fly ash discharging system, bulk truck loader system, bag packing system, packed bag palletiser or truck loading system, dust collector system, PLC control system, and related steel structures and platforms.

Fly Ash Silo System Construction( Welded Silo)
Each of SRON silo project is a turn-key solution. Our experienced engineers will be beside with you to design and construct the most suitable, dependable and economical project through the whole process of project feasibility study, analysis, construction, maintenance and operation.