Pneumatic Conveying System
Pneumatic conveying system is a kind of environmental protection and efficient conveying method, which uses air flow as the bearing medium to transport pellet or powder materials under certain conditions. Pneumatic conveying system is mainly used for medium and short distance conveying of powder materials, and the density of materials is not more than 2.0. The system is mainly composed of feeding equipment, conveying pipeline, material gas separation equipment, gas source and purification equipment.
Pneumatic conveying device is divided into three categories: suction (negative pressure) pneumatic conveying device, pressure (positive pressure) pneumatic conveying device and mixed pneumatic conveying device.
Features
Large pneumatic conveying capacity, long conveying distance and high conveying speed; it can realize loading at one point while unloading at multiple places.It has reliable leakproofness, and the dust in the pipeline will not leak to the environment;
The requirements of equipment manufacturing and maintenance are low, and the operability is strong;
Low pressure (vacuum) and high safety;
The transportation could be continuous or intermittent, and there is no accumulation in the pipeline;
Centrifugal fan and roots blower are used as air source, which has long service life.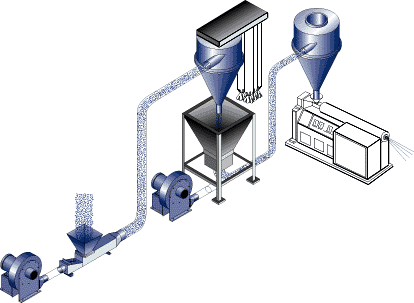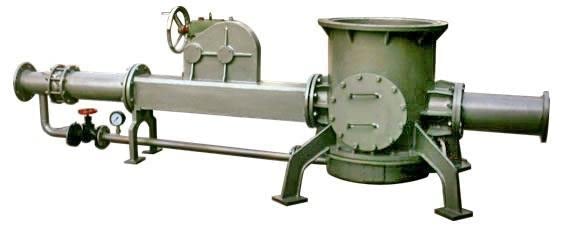 Please feel free to give your inquiry in the form below. We will reply you in 24 hours.